We use TRE to work with adults and children and many of them meet the criteria of ACE and we see that the symptoms, trauma, addiction and/or pain are caused by their childhood trauma.   So we want people to change the way they think about people's difficulties and ask not "what's wrong with you?" but "what has happened to you?",   This approach fits well with our increasing understanding of the broader impacts for individuals and society of adverse childhood events (ACE's)
More and more of us are coming to understand what science is telling us about the impact of childhood stress on adult health and happiness. This one-day conference will bring together some of the most inspirational speakers in the country, to help us consider how we get this information on Adverse Childhood Experiences (ACEs) to every citizen of our nation.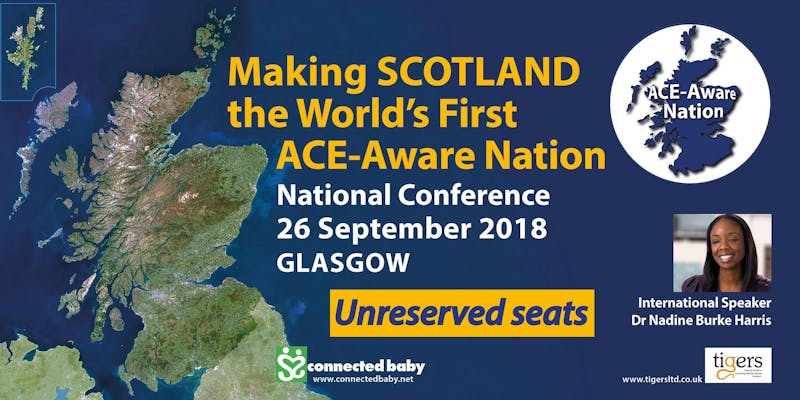 DATE AND TIME
Wed, September 26, 2018 – 10:00 AM – 4:00 PM BST
LOCATION SEC Armadillo, Exhibition Way, Glasgow G3 8YW
Details of the Day:
To headline the day, our invited speaker will be Dr Nadine Burke Harris. Dr Burke Harris has inspired many of us with her comments in the documentary film Resilience, viewed by thousands of people across Scotland and the UK during 2017. A determined paediatrician, Dr Burke Harris used her concern about children's adversity to found the Centre for Youth Wellness in San Francisco. Her presence at this conference will help us to think more deeply about how we strengthen the movement now underway in Scotland: a movement for prevention and recovery, for kindness and connection.
If you have any questions, please feel free to contact Julie Dey at: events@tigersltd.co.uk